苏仪德核心产品&技术

苏仪德致力于机器视觉、物理信息系统及工业物联网领域研究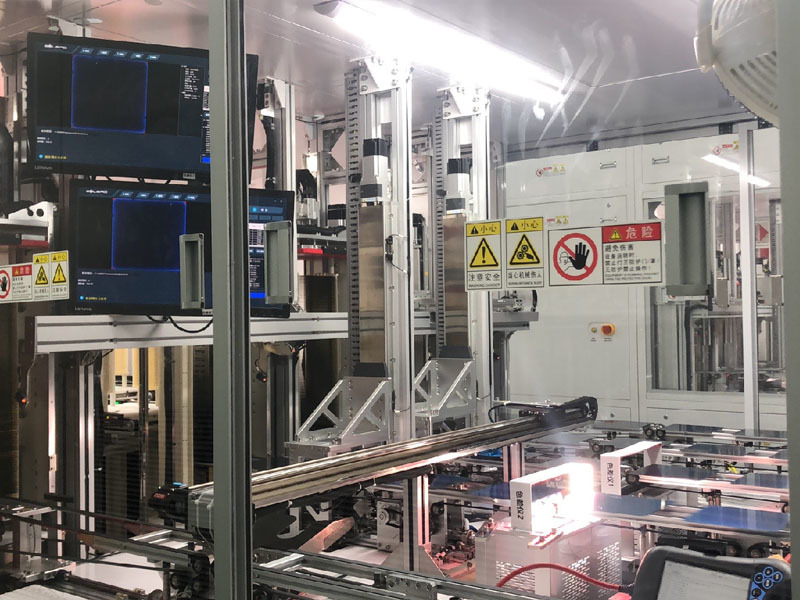 镇江苏仪德科技有限公司
将机器视觉引入光伏行业的先驱者
镇江苏仪德科技有限公司成立于2014年,以传统制造业信息化改造为核心,致力于机器视觉解决方案。 目前业务范围主要以机器视觉检测产品研发及产业化、软件开发及产业化为主,专注于光伏行业的自动化检测设备的技术和产品开发。公司是将机器视觉引入光伏行业的先驱者,也是将人工智能引入光伏智能感知领域的领头羊,公司的光伏行业电池片智能感知模块在行业内的市占率和好评率一直遥遥领先。
目前公司将开拓新思路,发展光伏行业电池片生产的智能化生产质量管理模式,开启大数据、全线多节点、智能化、自动化的电池片生产新时代。
查看详情
目前为止已申请发明专利37项,授权发明专利4项;申请并授权实用新型专利9项;获得计算机软件著作权15项、科技查新5项、江苏省软件产品证书4份、江苏省软件产品检测报告11份、质量检验报告2份。自企业成立以来,已成功获批江苏省民营科技企业、江苏省中小型科技企业、江苏省软件企业、国家高新技术企业等称号。
苏仪德最新动态
成立之初,我们使命仍在继续,没有模糊
2021/09/15
Organizations in the manufacturing industry are under more pressure than ever to increase output while maintaining high quality, productivity and reliability standards.
查看详情
Production process control is considered a key success factor for the solar industry. However, this is only part of the favorable conditions for success: In order to fully optimize production and reduce costs, producers must take further steps to ensure that only defect-free materials are processed.
---
With the increase of labor costs, at the same time, in order to ensure the absolute quality of products, avoid product quality problems caused by many human factors, such as secondary pollution and sorting fragments. It is the future development trend of photovoltaic manufacturing technology to use machine vision inspection technology to replace manual labor to objectively and reliably monitor and sort the quality defects of silicon wafers and cells.
---
[According to the US "Military Aerospace" report on April 17, 2017] In April 2017, Canada's Teledyne DALSA launched the Linea 16k CLHS low-voltage system for flat panel displays, printed circuit boards, network inspection and general machine vision optoelectronic systems Cost line scan cameras.
---
公司研发的产品在光伏市场遍地开花,成为光伏电池片生产行业重要的供应商之一。
主要客户群包括了光伏行业的龙头企业隆基绿能科技股份有限公司、通威股份有限公司、天合光能有限公司等。公司年订单量逐年攀升,销售网也不断扩大,客户群遍布国内的西北、华北、华南等地,以及国外的印度、越南,马来西亚、新加坡等国家。